Galactic Clouds leggings
Ladies, this is your captain Ms. Mc Clouds speaking! 
On behalf of the YW crew, let us welcome you aboard this wild journey that we're about to endeavour to the galaxies far far away.
Estimated touch down time is 277:1786 local time depending on the headwind.
Keep your seatbelts fastened at all time, it's going to be a bumpy ride.
Please note that in this print, you might receive any one of the leggings showing in the picture.
The fabric in all our limited edition products is shiny breathable microfiber created from scratch, thread by thread. Suitable for all weathers, and comfortably stretchy. Hand made in Lebanon.
Customers' photos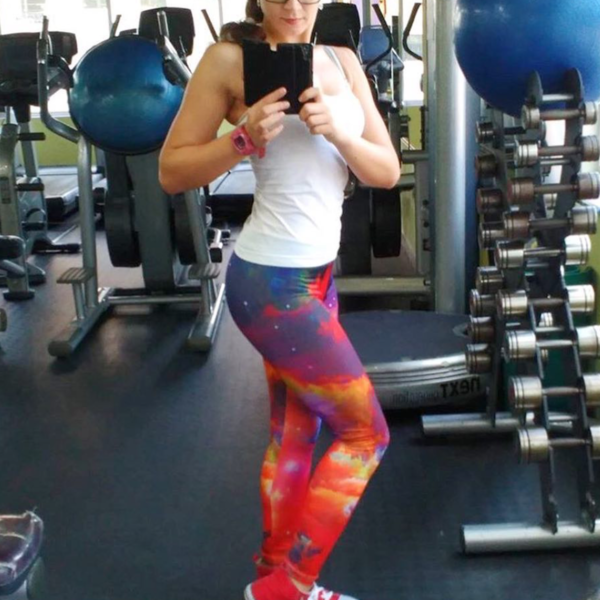 Discover photos of our customers. Share your unique experience of using the product.